Hey! Great news!
We just randomly selected the winner of the Kindle Fire HD 8" Bundle!
We also are giving a gift to the person that shared the contest the most. Yay!
There's more!
You're all winners today because…
The Missing Pieces Plan w​as just launched on Kickstarter t​oday!!
Get rewarded for backing the Missing Pieces Plan project 2 ways:
SHARE: Share on social media and gifts to sharers will be given throughout the campaign!
Go ahead and check out how the Missing Pieces Plan can help you and your loved ones live now, by planning for 'later' and gift a priceless gift – of peace of mind.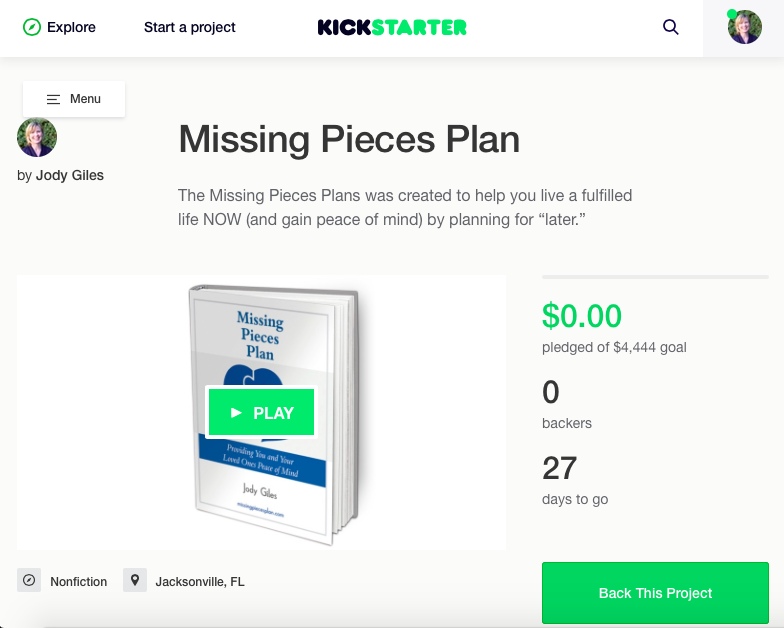 The winner of the bundle is Lisa Pelzek-Braun. Congratulations on winning the Kindle Fire HD 8" Bundle!
Click here to back the project and learn more about how the Missing Pieces Plan book can impact your life: Missing Pieces Plan Kickstarter
Thank you!
Jody