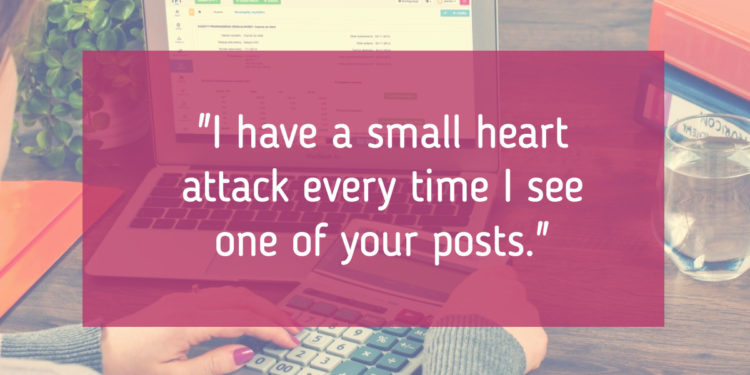 A good (and honest) friend shared with me that she gets a "small heart attack" every time she sees one of my posts.
I love that she shared this with me! And, I so get it! I am certain I'd feel that way too (if I weren't the one doing the bombarding;-).
I imagine she is not alone.
As I have recently started speaking about my book, there is a message I want to share with everyone.
Yes, all the documents needed for end-of-life planning are important. When completed (and kept up to date;-), you are creating a great gift to you and your family.
But, the real message is this…
By jumping into it – you're creating how you want to LIVE and LEAVE.
"It's up to you."
How cool is that? You get to steer the ship, drive the boat, be in charge.
It's your life.
With the Missing Pieces Plan I hope to inspire. Not induce dread. But, I get it. It's a hard topic we don't want to face a lot of the times. Let's be fearless. I will help you.
If you're not ready, I get it. Just be sure to "like" my post. 😉
Sending love,
Jody
P.S.
If you ARE ready (and you're in the Jacksonville area), join me on Tuesday, May 9th at 5:30. I will be giving a brief presentation on the Missing Pieces Plan at…wait for it…a cemetery! YES! Join me at the Hardage-Giddens Oaklawn Chapel.
We will have copies of the Missing Pieces Plan for sale.
Reply to this email to RSVP. See you there!