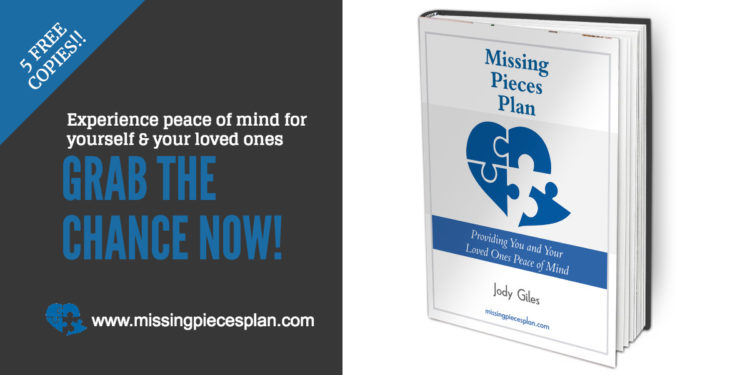 We have added 5 FREE copies of the Missing Pieces Plan to the Family Legacy Video GIVEAWAY!
It's keeps getting BIGGER and BETTER!
Now, when you enter to win the
MPP Legacy Family Video Giveaway,
(valued at over $2,500)
You will be entered to win a FREE book!
FIVE winners will receive a copy of Missing Pieces Plan!
ENTER HERE: www.missingpieceplan.com/contest
And… please share with family and friends! When you do, you'll have more chances to WIN!
Sending love,
Jody
SaveSave